Motels in Montréal - South Shore
For a night, some hours or a business meeting, the motel is still a great place in South Shore of Montreal island.

Since many years, motels are transformed into condominiums, many owners gave up and sell to real estate investors. But in Montreal motels are still alive even with reputation made by detractors.

This website help you to find a good motel in the great Montreal area. The website have three panels, Montreal, North Shore, South Shore.

We wish you good stays in motels listed on this website.
Listing of motels in South Shore of Montreal
Grand Motel Saint-Hubert
450-443-3333
4205 Sir. Wilfrid-Laurier blvd.
Longueuil (Saint-Hubert)
QC J5Y 3X1
Locate
Motel La Bourgade
450-455-4032
300 Harwood blvd.,
Vaudreuil-Dorion
QC J7V 1Y5
Locate
Motel Le Marigot
450-455-2152
522 de Lotbinière road
Vaudreuil-Dorion
QC J7V 8P2
Locate
Motel Sainte-Catherine
450-632-2350
3000 Marie-Victorin blvd.
Sainte-Catherine
QC J5C 1Z3
Locate
Motel Saint-Constant
450-632-1890
250 132 road
Saint-Constant
QC J5A 2C9
Locate
Montreal South Shore is so beautiful and it's a nice place to stay.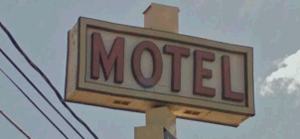 Motel Vaudreuil
450-424-4414
255 Boisvert street
Vaudreuil-Dorion
QC J7V 8G4
Locate